Question & Answers – 27Orange contemporary kitchens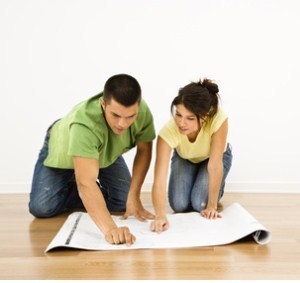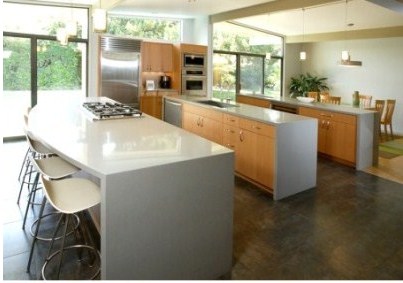 What is the lead time?
Lead time to receive the cabinets and drawer boxes is 2 weeks from placing your order. Lead time on cabinet doors vary with each finish between 2-6 weeks.
How much are the shipping charges?
Shipping charges vary based on the destination and scope of the project. Our trade discounted shipping accounts give us the flexibility to offer low shipping rates to our customers normally at 50% below regular shipping charges. Of course, any orderst over $3,500 ship free of charge.
How are the cabinets shipped?
All cabinets are shipped ready to be assembled /RTA/.
What kind of hardware is used?

The standard hardware on all of our cabinets is provided by the following manufacturers:

Door hinges - Blum

Drawer guides - Blum or Salice

We also accept requests for using specific brands of hardware.
How do I obtain a quote for a project in its initial stage?
In most cases we quote our customer based on cabinet measurements and quantities provided to us on a drawing or simply a list of cabinets required.
How can I receive a sample?
Samples are available upon request against a refundable deposit. Order your kitchen sample.
How is the product installed?
We recommend you use the services of licensed and insured kitchen installers who are doing business in your area.
Are your cabinets RTA - ready to assemble?
All cabinet parts are cut to size, line drilled, dadoed and milled for Confirmat assembly, with 8mm hardwood dowels inserted as required, for easy assembly by the customer. Backs are dadoed into ends, tops and bottoms, and are fully housed after box assembly.
Do drawer boxes require assembly?
Drawer boxes are delivered assembled, ready to be installed.
Are the cabinets edgebanded?
All cabinet box front edges will be edgebanded with PVC's. By request, the edges may be left raw for customer supplied face frame.
What materials (type and thickness) are the side, top, bottom and back panels made of?
The top, bottom, and side panels are made of melamine faced pressboard or optionally plywood board. The thickness comes standard at 3/4".
Is there a standard base/kick plate configuration?
The standard kick toe height is 4". It can be covered with the same material as the cabinet doors or with aluminum faceplate.
What is the exterior finish and what sides it is applied to?
Exterior color of the cabinet box is the same as the interior. Cabinets with exposed ends can be equipped with matching end panel in the same finish as the cabinet doors and drawer fronts.
What is the interior finish?
The standard interior finishes, referring to the box, are either white, almond, grey, black or maple grain. We can also provide other varieties of wood grain finishes which are subject to additional quote.
Are the cabinets drilled to accommodate adjustable shelf clips?
Box ends are line drilled with 5mm diameter holes on 32mm centers, to accommodate adjustable shelf clips and/or 32mm European-type hardware.
What materials and finishes are the shelves made of?
The shelves are made with the same materials as the box.
Are these all frameless boxes (i.e. no front frame)?
All cabinets come frameless with euro style doors.
What drawer and shelf configurations are available, or is it anything we design?
Drawer and shelf configurations are built according to your preferences and needs. In general, most of the times we suit customer's needs unless we deem that there are space restrictions not allowing particular configuration.