Kitchen and Bathroom Cabinetry Remodeling
Receiving the best value in Kitchen and Bath cabinet remodeling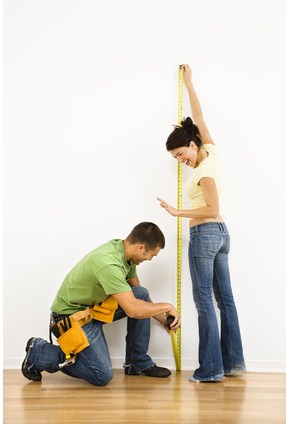 An interesting new opportunity for homeowners now exists to order ready to assemble /RTA/ kitchen cabinets from our site and our impressive contemporary kitchen and bathroom cabinets catalog. Homeowners can now buy modern European cabinets online for installation in their own remodeling projects at discount prices. These frameless cabinets are unique in that they represent the highest quality furnishings delivered at a price well below all comparable products in local kitchen and bath showrooms.
Value for Your Money
The kitchen and bath cabinets offered through 27estore.com represent a significant value in comparison with other cabinetry products. Less expensive cabinets certainly exist, but the extremely high standards of the European craftsmanship involved in our cabinetry ensure that the value for money ratio is hard to match by any other cabinet supplier. The materials involved in the manufacturing of these modern cabinets contribute for their high quality, contemporary styling and unequaled value. The exquisite styling of 27orange cabinetry is characterized with extreme reliability and functionality, making sure that owners will enjoy their new cabinetry for many years to come.
European Kitchen Styling
The contemporary styling of the kitchen cabinets offered through 27estore.com is created by European designers working in the most competitive remodeling environment. It is common in Europe for houses and apartments to be remodeled a great many times over the course of their lives. This activity in Europe has led to the establishment of the most demanding remodeling standards for kitchen and bath cabinet projects, which have been incorporated in 27estore's products. The convenient online ordering available through 27estore.com now provides easy access to the products of our contemporary European kitchen and bath cabinet cabinetry.
Home Value
A home's value generally has two facets; the resale value (or price) of the property, and the cosiness of the environment. Adding new kitchen or bath cabinets enhances a home's value while making the living environment more pleasurable. Using European designer kitchen and bath cabinetry ordered from 27estore.com also gives homeowners the peace of mind that comes from knowing they have purchased the best value for their money and avoided the very real possibility of lowering their home's value through the installation of ordinary products. We strongly advice homeowners considering a remodeling project to take a look at the style of our European kitchen and bath cabinets available online at 27estore.com
Cabinetry Features
Every single cabinet box provided by 27estore.com features the following standard options:

- Italian real wood veneer doors – for an uncompromising look and atmosphere in your kitchen or bath

- Drawer guides by Grass Austria with SoftClose function – slamming is a thing of the past

- Clip-on door hinges by Blum Germany with SoftClose function – as we said, slamming is a thing of the past

- Birchwood drawer boxes – just so your cabinetry is more level up on the luxury scale

- 3/4" thick material for strong, durable construction


Return to our kitchen and bathroom cabinets

Questions&Answers cabinetry

Cabinet construction information

See our kitchen album