Blum Legrabox - Metal Drawer Systems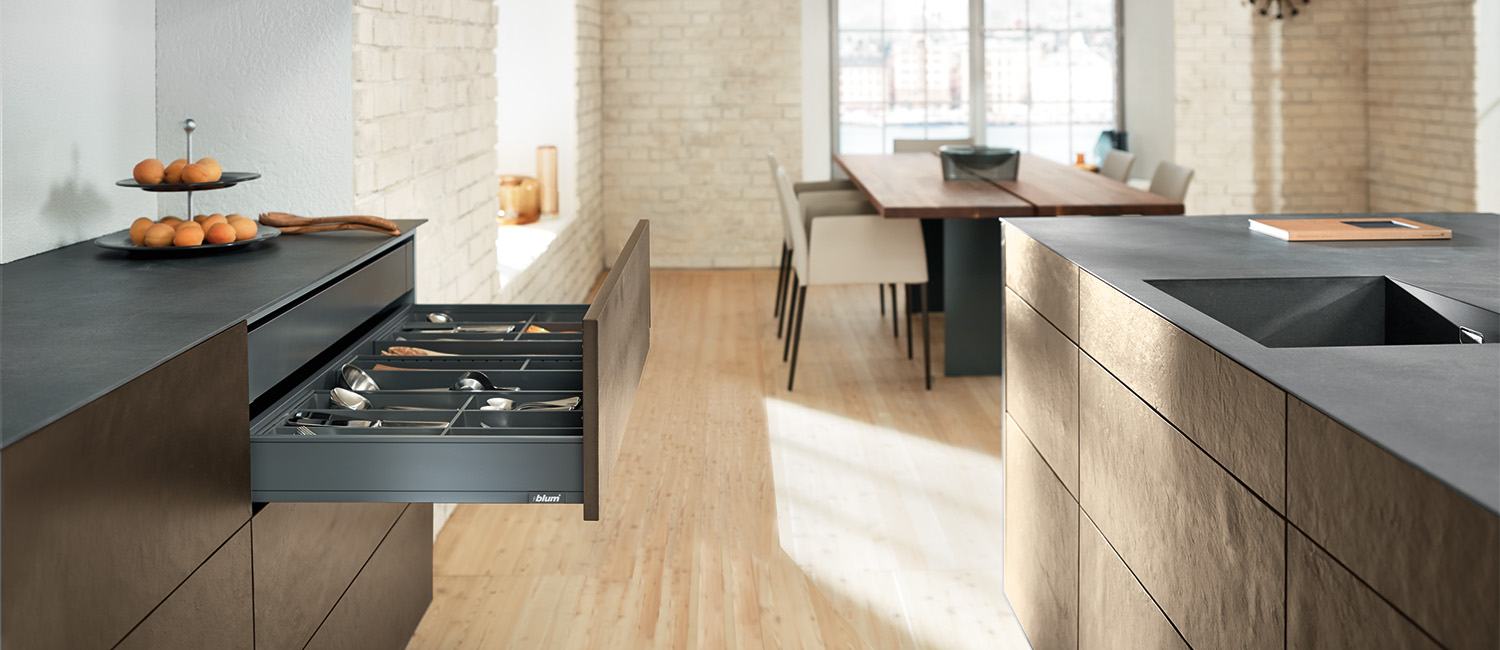 LEGRABOX premium box system brings an elegant, high-end look and feel to any cabinetry.
The LEGRABOX program accommodates a wide range of drawer lengths and applications.
Designed for frameless cabinetry.
Built in soft closing action. Available touch-to-open, soft-to-close add-on technology in TIP-ON BLUMOTION.
Uses 5/8" (16mm) drawer bottom and back material thickness.
Smooth running action on nylon roller carriage within the cabinet runner.
Refined, Luxurious Finishes
LEGRABOX in matte Orion gray, matte Silk white or brushed Stainless steel complement a wide range of colors and materials.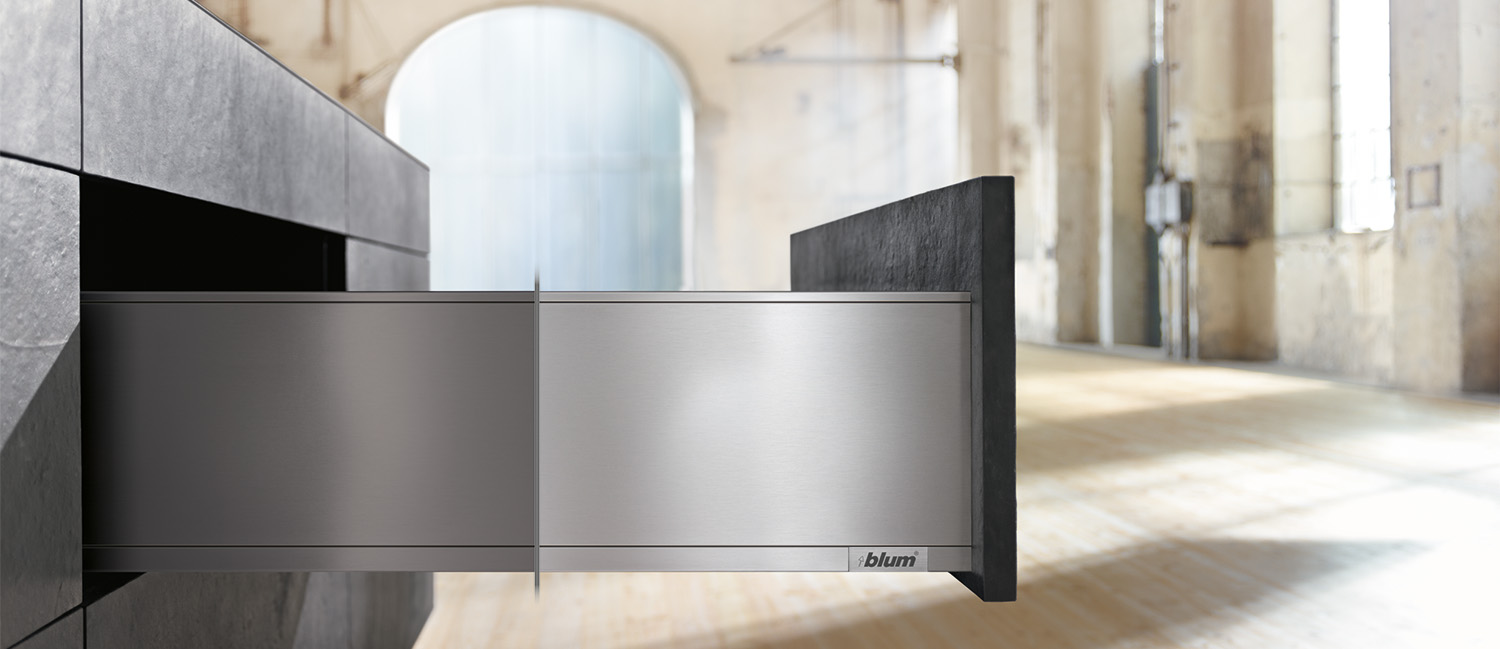 Sleek Design
Impressively slim 1/2" drawer sides, which are straight on both the inside and out, provide a sleek look while maximizing usable interior drawer space.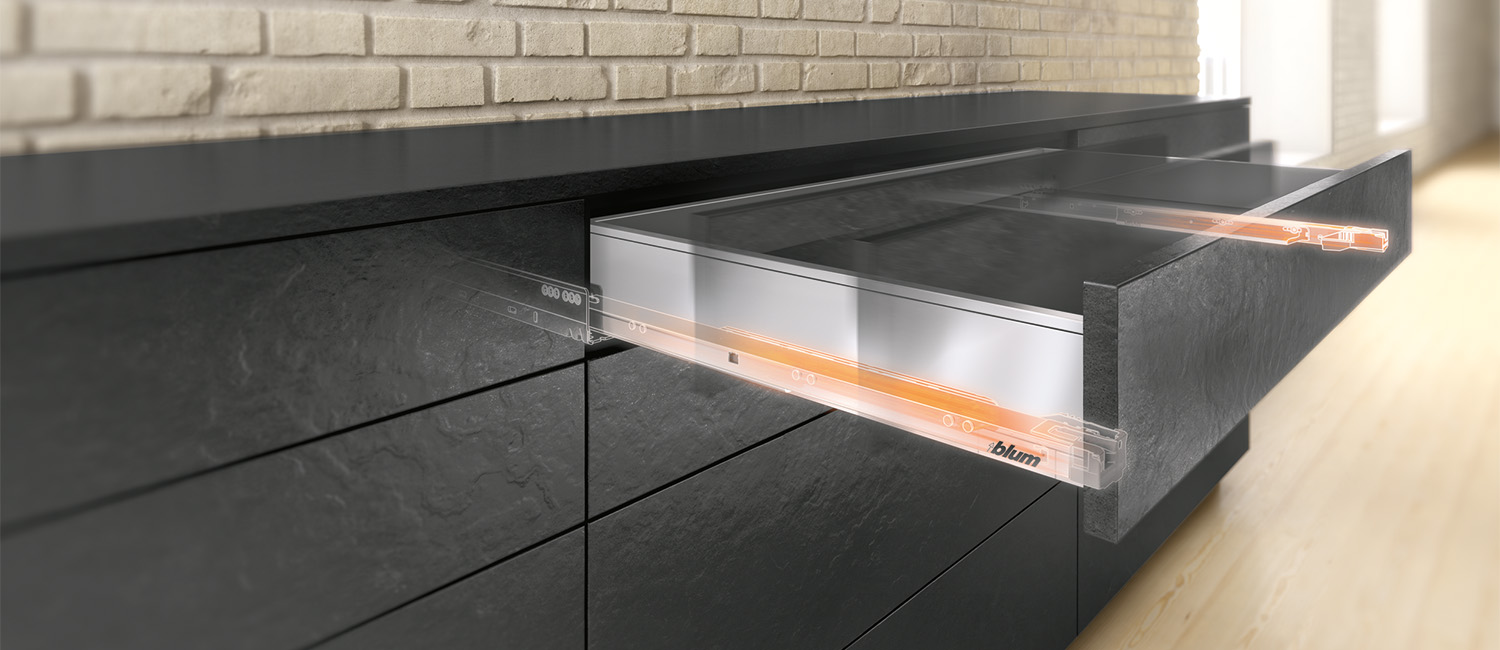 Versatility
The versatile LEGRABOX program allows for a wide range of design options for any kitchen, bath or cabinet application.
LEGRABOX combines design and function for well-balanced solutions creating elegance in motion.
Organization for LEGRABOX
AMBIA-LINE is particularly suited for LEGRABOX. Stylish and practical, AMBIA-LINE is available in Orion gray in order to provide a clean, harmonious look and function to the interior of drawers. The flatware trays are coated with soft touch, noise-dampening material, and the flexible utensil dividers make storing unique objects easy.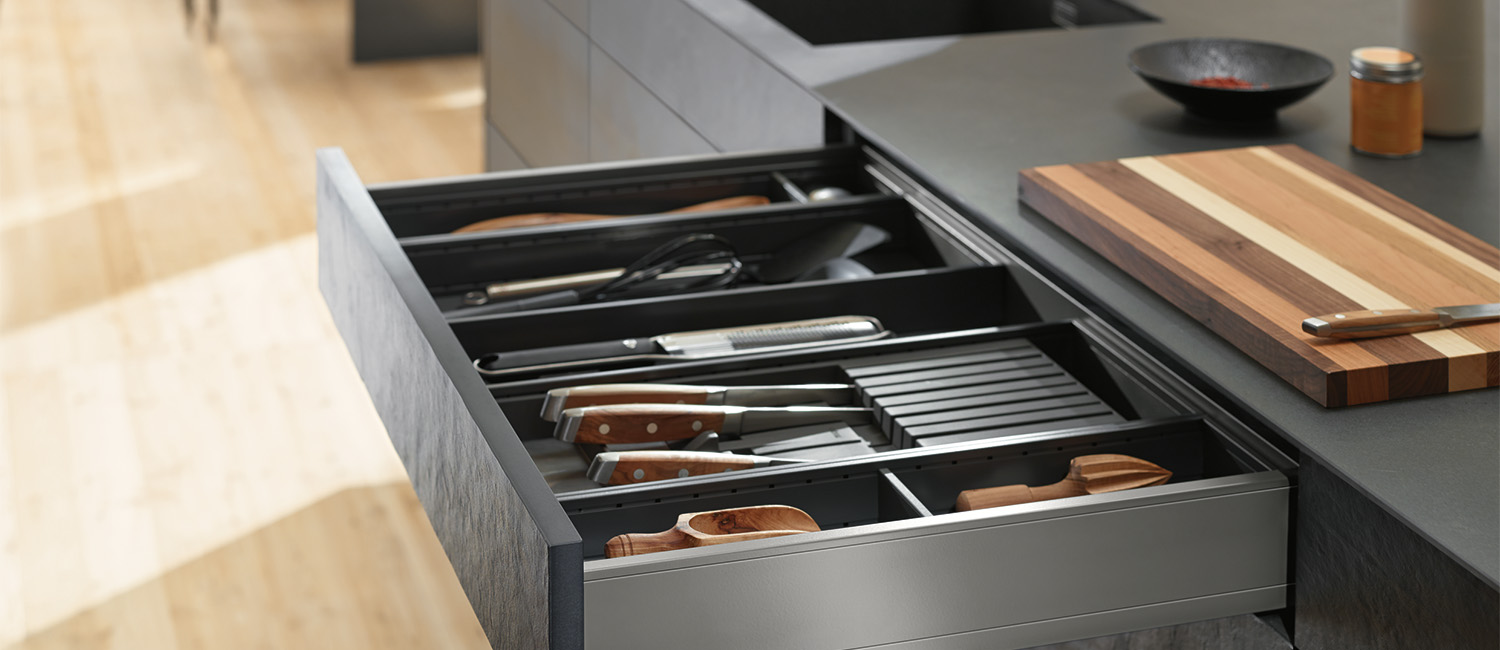 Create perfect order in any drawer with AMBIA-LINE. This storage solution system, with its narrow-frame design, offers various options for organizing the interiors of your drawers with simple elegance. AMBIA-LINE inserts can be combined to suit a wide range of cabinet widths. Use a damp cloth to clean all AMBIA-LINE products.