A kitchen is a place that can easily land in a state of disarray. Things that don't have a specific location for storage can end up cluttering the kitchen counters. Things can get stashed away in the back of dark cabinets to be forgotten. To help with these issues it is necessary to create a kitchen design that affords a home with plenty of storage. In addition to adequate storage, it is also important to have things properly organized. There are many ways to create the perfect kitchen design when the right cabinetry and organization tools are available.
One of the best options for kitchen cabinetry is the Legrabox. They were designed with storage, organization, and ease-of-use in mind. To further the efficiency of your kitchen cabinetry there are the Ambia-line organizational systems.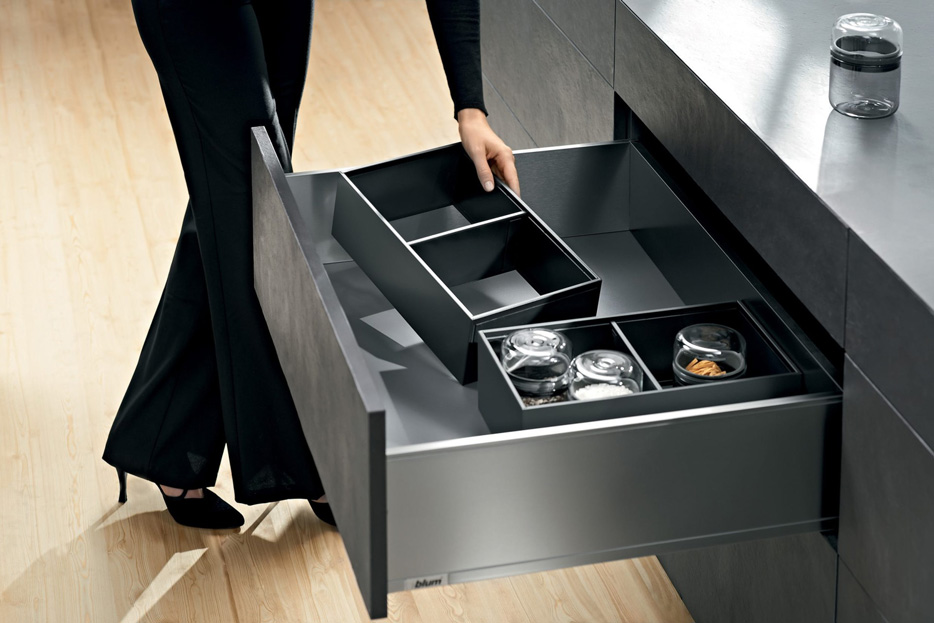 The Ambia-Line is suitable for organizing the cabinetry in any room of the home. It is a fully customizable system to suit the individual needs and requirements for the cabinet in which they are installed. Incorporate the system into your kitchen to see how efficient and easy life can be. Enjoy an enhanced workflow and a sense of peace. In addition to the freedom to put things where you want them, you will also be able to do so in a variety of pleasing colors.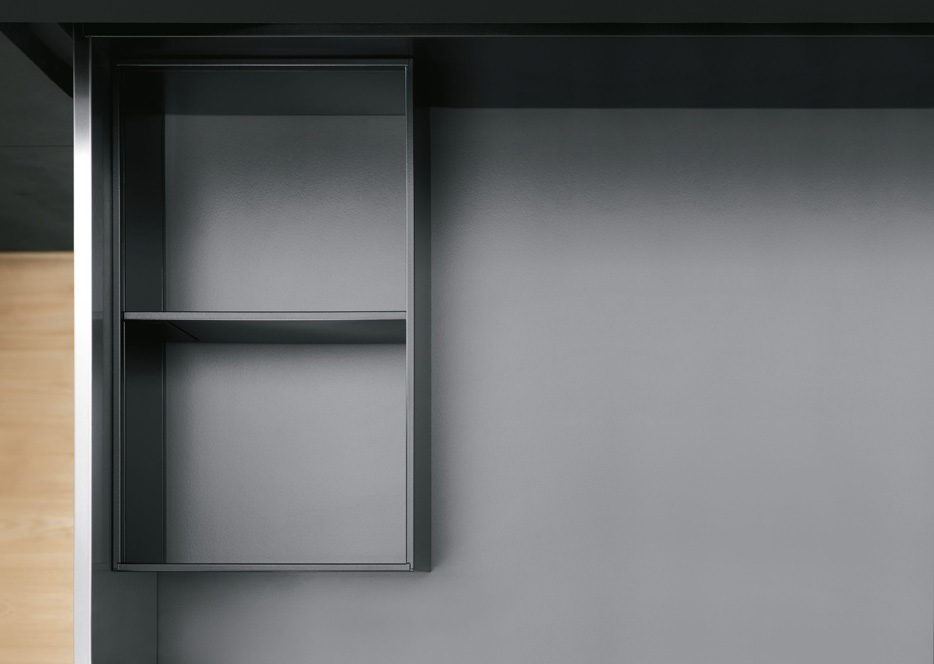 Getting your kitchen drawers organized is simple with the Ambia-Line. They are flexible and adjustable all while coming in a variety of options to match your chosen aesthetic. The ease at which you can adjust the organizers makes it easy to ensure everything has its place. Place one of the organizers in a drawer that houses larger items or us an assortment to organize multiple items of various sizes in a single drawer.
The Ambia-Line is a wonderful resource for removing all of the unnecessary clutter from your kitchen. Organize your silverware, chopsticks and more into their own individual sections. Prevent accidentally cutting your fingers by placing knives in their own section. Does your home have a kitchen drawer with a variety of odds and ends tossed in? Most homes have a junk drawer. Fortunately, those drawers can be a thing of the past courtesy of this revolutionary organization system.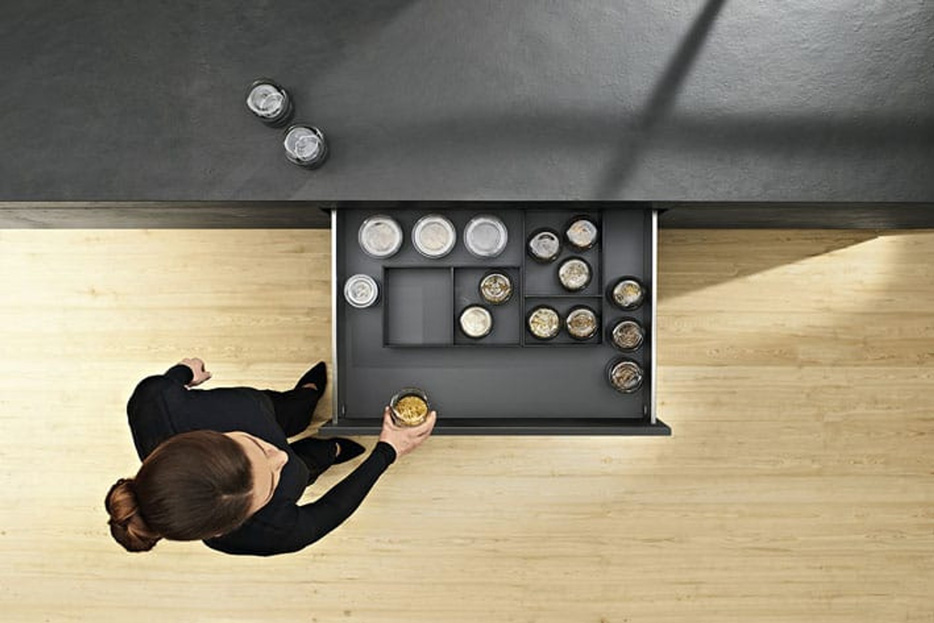 Create the ideal drawers for a variety of items. Are you a coffee or tea fanatic? Put together a perfectly organized drawer for all of your coffee and tea supplies. You can even set up the dividers so you have a location for your favorite coffee mug! Perhaps a member of the household is an avid baker. Why not make a designated drawer for your baking supplies such as flour, sugar, and brown sugar. This inner drawer dividing system is an excellent solution for organizing all of your favorite and most used spices. Never be left scavenging around dark cabinets to find that essential spice to help you complete that important dinner. Or better yet, get yourself organized so you never find that you are missing spices or ingredients that will help you whip up one of your grandmother's most beloved recipes.
Another excellent benefit to the Ambia-Line is they are able to be used in a variety of cabinet sizes. Having the ability to separate your silverware, chef knives, serving spoons and more increases the functionality of your kitchen.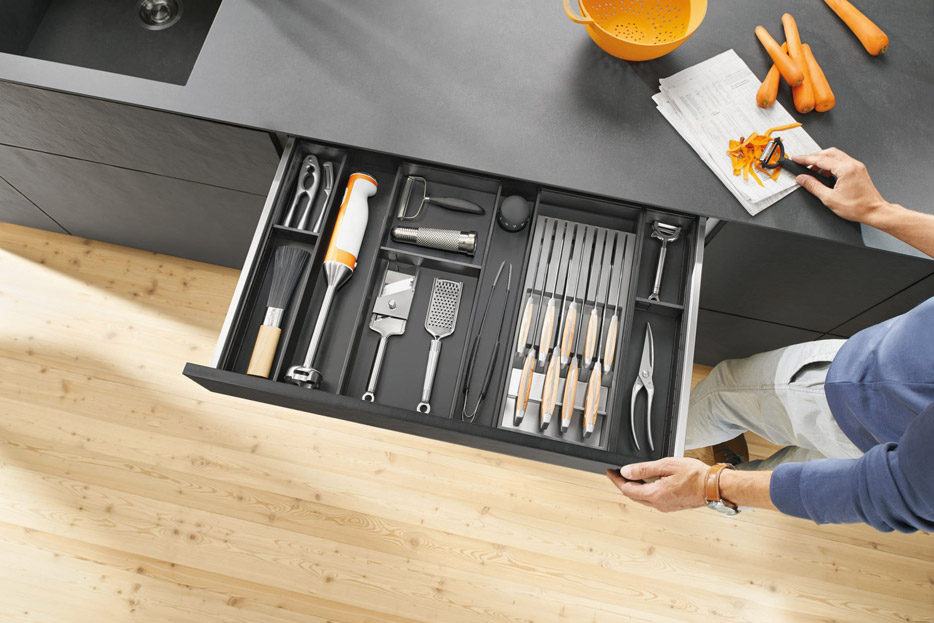 It is easy to see how every item in your kitchen can find its ideal storage area. Why have drawers in your kitchen with a bunch of random utensils thrown in where you have to rummage through them to find what you need? You can make it so anyone can find something in your kitchen, even if they are just visiting! The Ambia-Line will truly change the time you spend in your kitchen.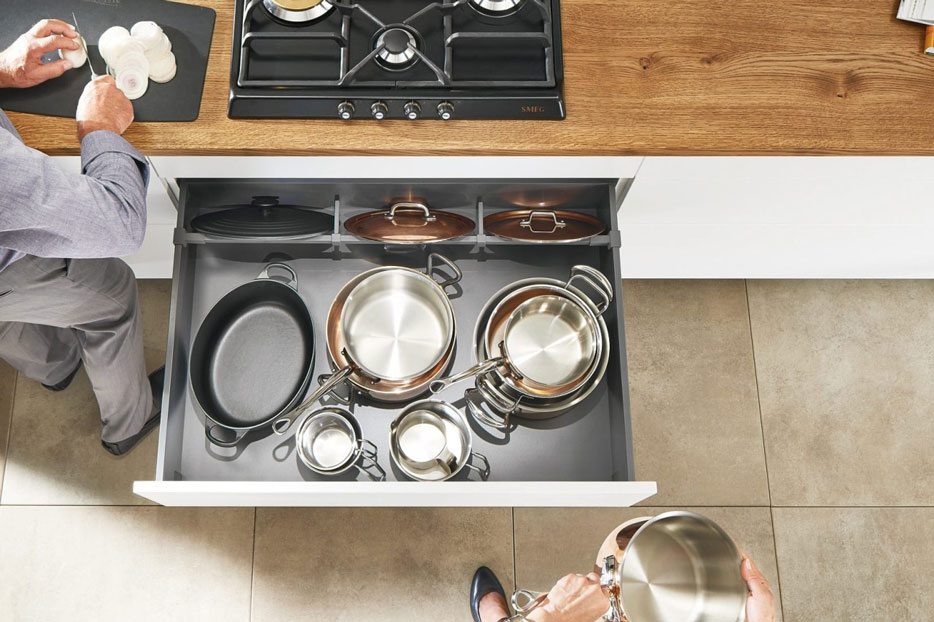 Insert the system into the drawers where you store your pots and pans. The system will help you keep those all-important, but often misplaced lids in their very own designated storage area. This one adjustment to your kitchen alone will help the frustrations that come with misplacing or losing lids.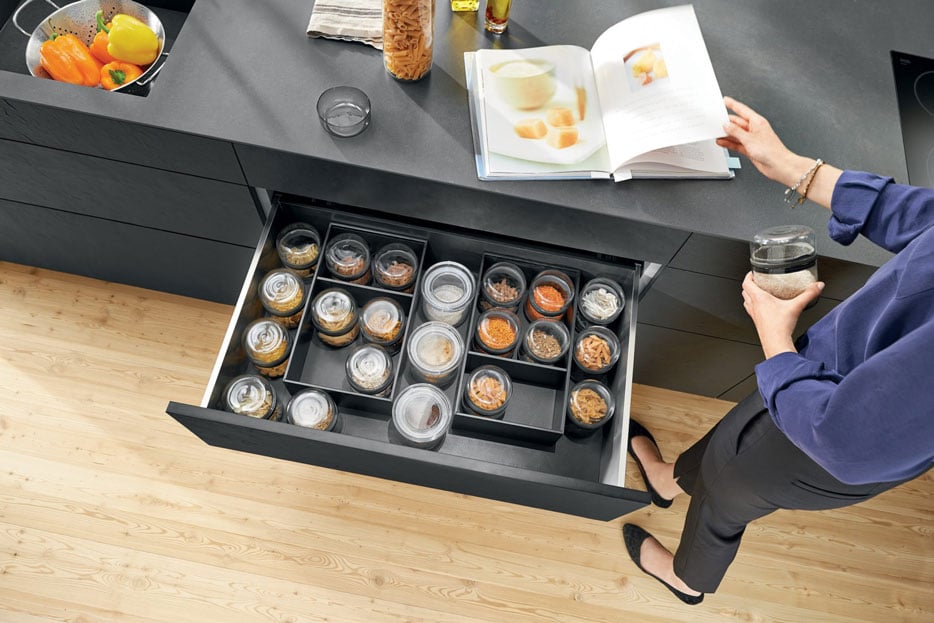 The uses for the Ambia-Line drawer systems are limited only to what you need to organize. Choose to organize your silverware and your cooking utensils. Conquer all of the clutter by organizing your favorite ingredients, or simply organize your cook and bakeware as well as your pots and pans.
Make your kitchen a more stylish, streamlined, and functional space by putting everything in its proper place. This system will completely revolutionize how you store things in your narrow and high fronted drawers.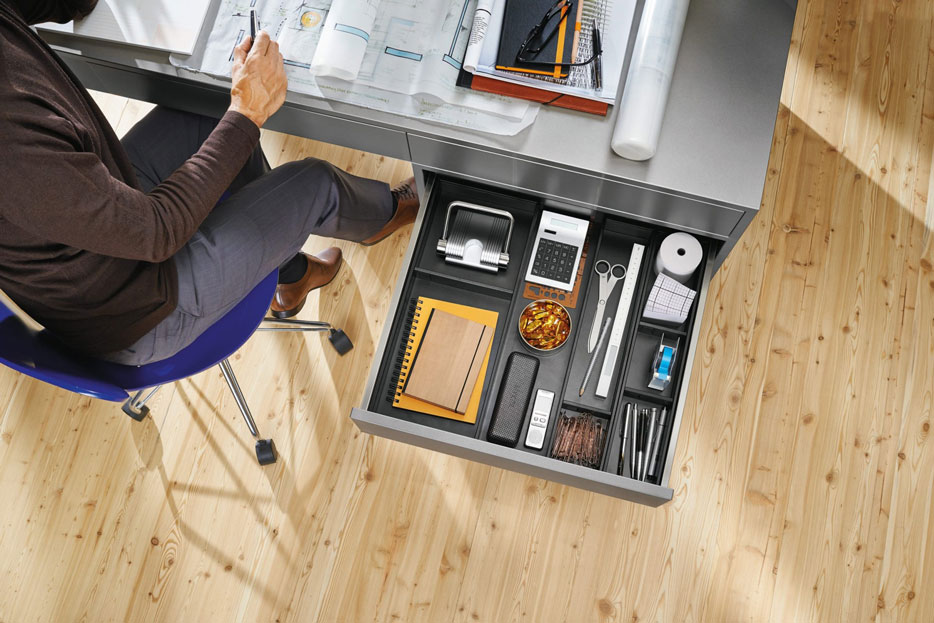 One of the best aspects of getting organized is that it isn't limited to just your kitchen or your bathroom. The Ambia-Line is designed to be used in your home office or your walk-in closet. Imagine how much easier it will be for you to concentrate on your work when your desk is not covered in cluttered. To go one step further, thanks to this organizational system your desk drawers won't be a cluttered mess. You will be able to work knowing full well if you need to find your favorite pen, or even a stapler all you need to do is open the drawer and it will be where it belongs.
It has been scientifically proven that a cluttered home can lead to anxiety and a reduction in productivity. Do you have a clutter problem in your home that needs to be addressed? One option that you can consider is to hire someone to come into your home and reorganize the place but those services can be costly. Those home organizers, as talented as they might be, can help you reduce clutter but only you know exactly how you want things done in your home.
Take control of your kitchen's style, functionality, and ease-of-use by upgrading your current cabinetry and drawer systems. Once you have completed the transition process you will wonder how you ever lived without your stylishly organized kitchen.
---