When planning out your kitchen remodel one of the most important elements to consider is handles or pulls. How you open and close all of your kitchen cabinetry is something that requires a bit of thought. Traditional knobs are appealing and aesthetically pleasing. It is also extremely easy to snag your clothes on them. Finger pull handles are a sleek and stylish option that can be visible or hidden. They keep the seamless look of your cabinets intact by attaching to the interior of the cabinet doors and drawers, instead of the face.
These well-crafted finger pull handles are designed with both functionality and visual appeal in mind. To ensure they provide the necessary functionality they are available in 1 3/4", 3" and 6" widths. The difference in widths ensures you have a pull with enough strength to withstand the weight of drawers storing heavy pots and other items. In addition to their strong construction, they offer a small profile. The thin design is perfect for individuals that prefer to showcase their new granite or marble counters without the appearance of cabinet pulls and knobs. This is possible due to its sleek design. It allows them to be hidden under the overhang of the countertops while still making it easy to open the cabinetry.
These finger pull handles are available in four different finish options. The options are:
Matte Black
This is an ideal option for a classic look that is smooth to the touch. Matte black also blends well in a variety of interior design styles and doesn't compete with other finishes in the space.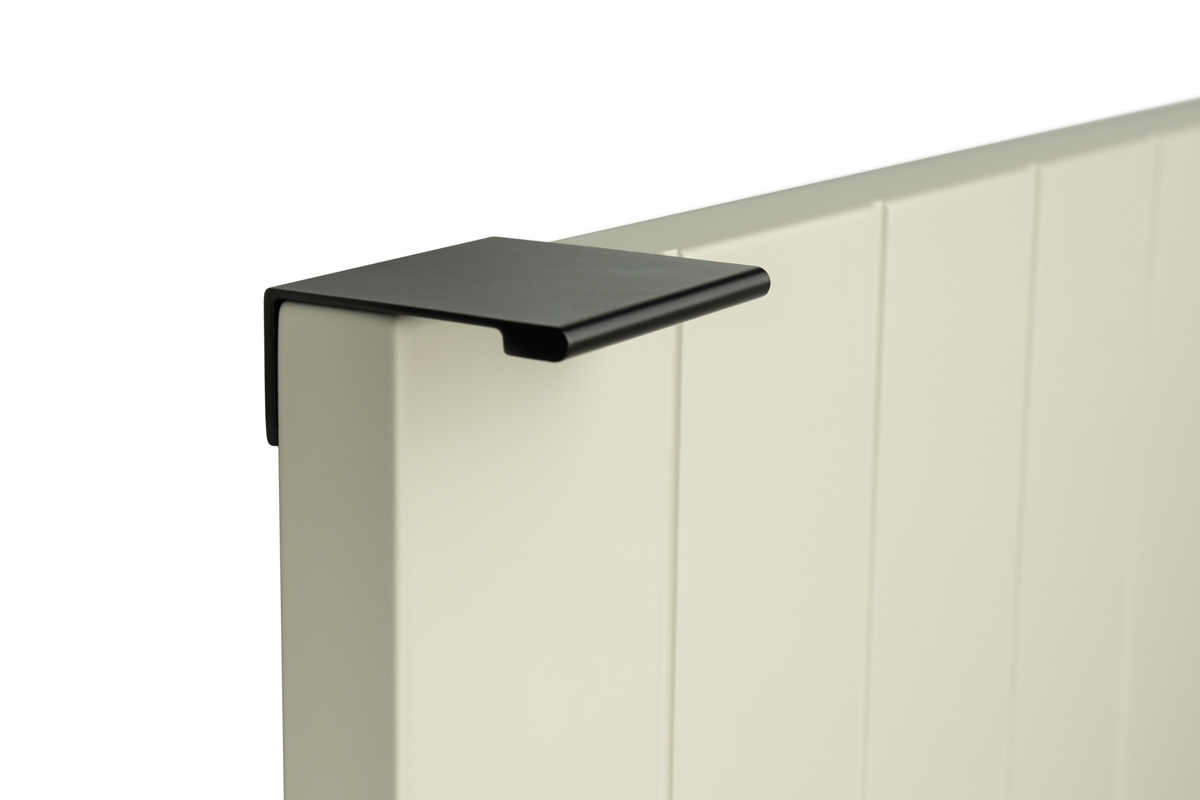 Satin Champagne
This handle option is for those looking to join the warm color trend in kitchen hardware and appliances. The satin finish makes it easy to disguise fingerprints and clean. Furthermore, the champagne color is subtle and adds a classy touch to any cabinetry.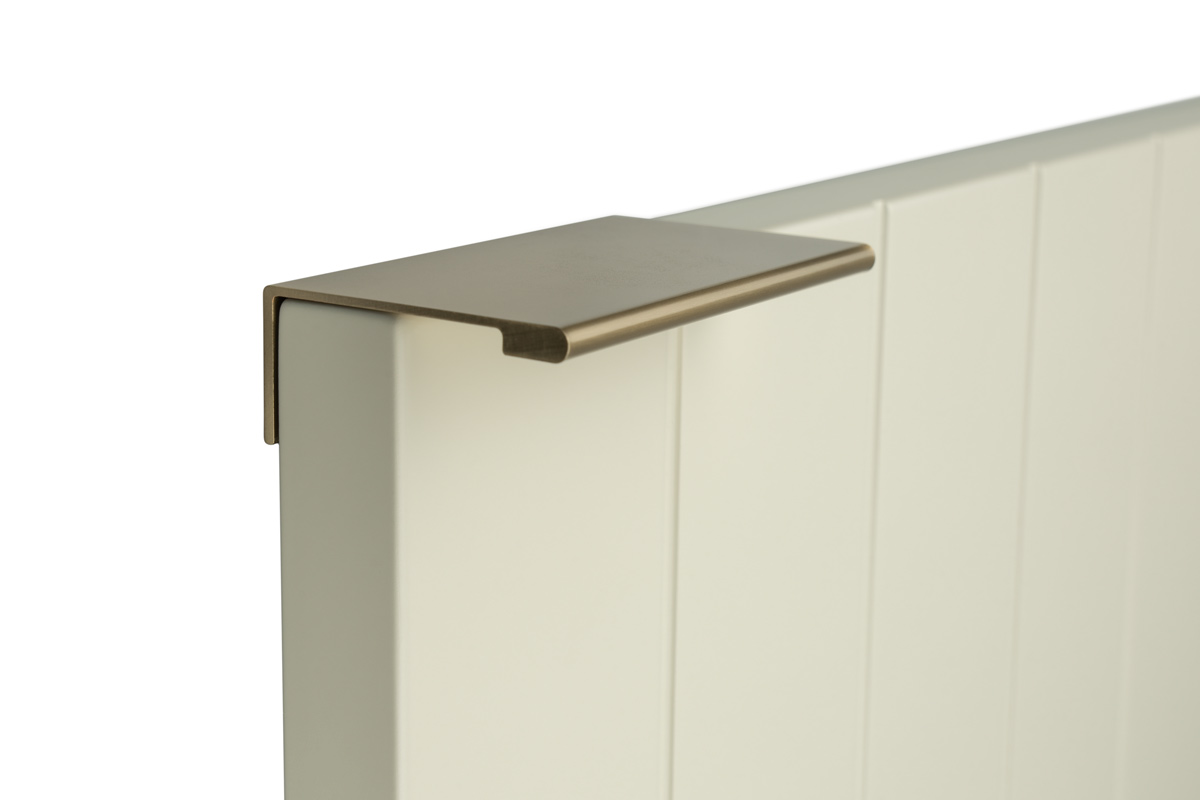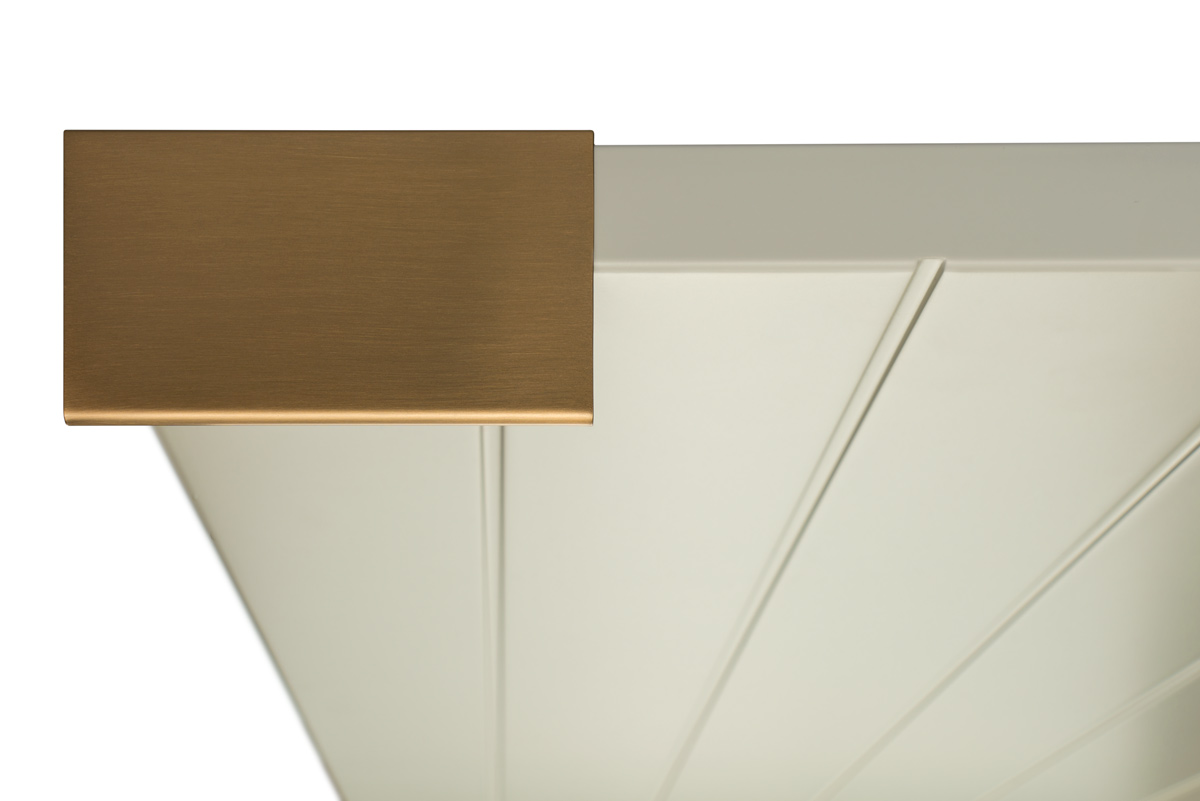 Polished Chrome
This is an excellent option because of its versatility. It is easily incorporated into a variety of design themes. It is easy to clean, maintain, and is incredibly durable. Polished chrome also pairs well with other finishes used in your kitchen or bathroom.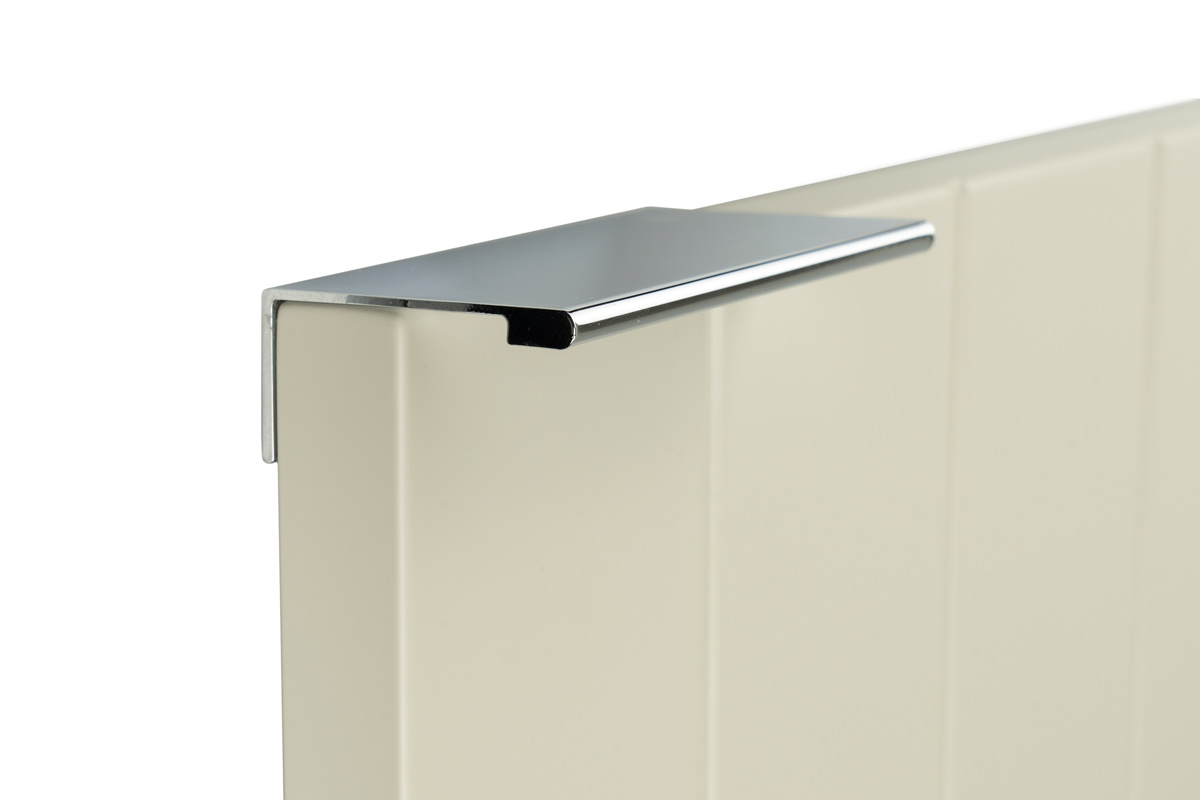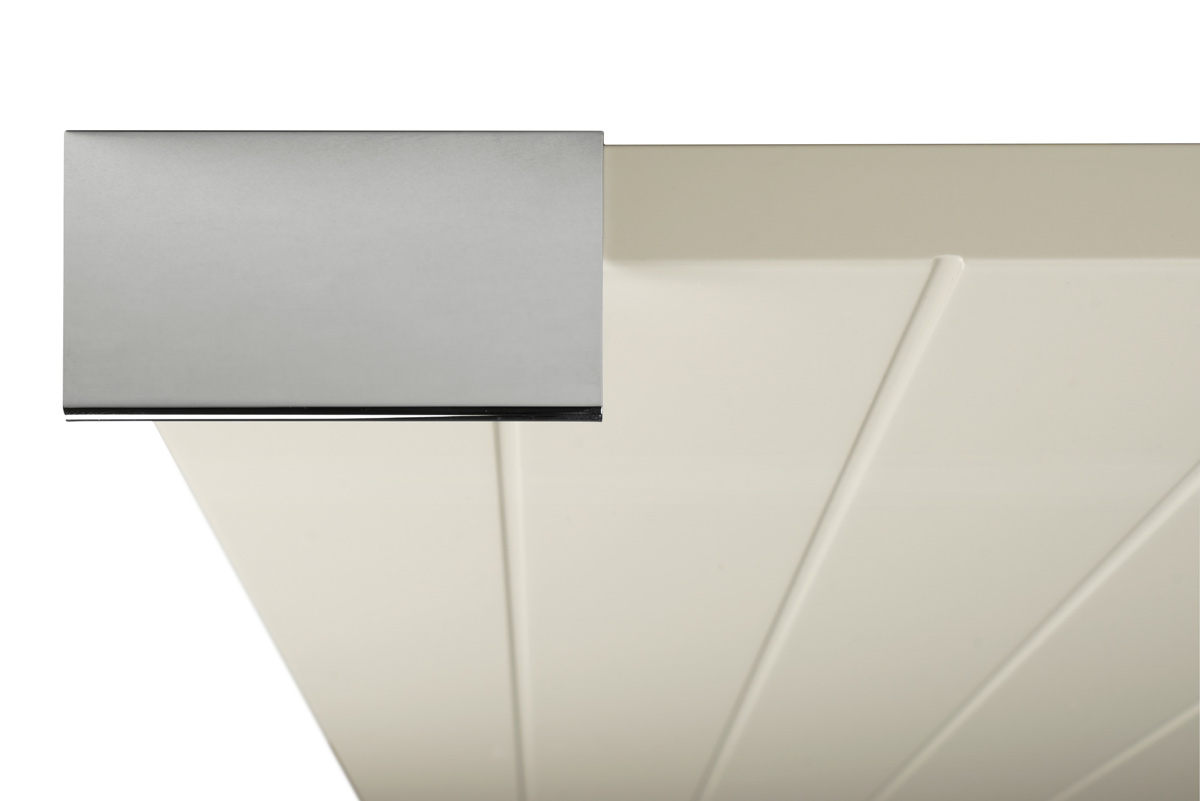 Satin Nickel
When looking for handles that are easy to clean and aren't prone to show wear and scratches, this is a fabulous choice. The silver-tone hues of these handles are based on the amount and type of lighting present. Satin nickel also has a matte finish.
Don't forget the importance of your cabinet hardware when remodeling or adding small upgrades to your modern kitchen. All four of our finger pull handles will provide you with an additional design touch and while allowing you to open your kitchen cabinetry with minimal effort.