Links for all new materials on the bottom of the article - Go There
All cabinet doors are not the same. There are numerous options to choose from when it comes time to remodel the cabinetry in your kitchen, bathroom, or other room of your home. When you are looking to upgrade your cabinetry there is much more to consider than just what color and design you want. You need to consider the quality and benefits afforded you and the other members of your household.
The new Satin Smooth cabinet doors we offer are not your standard cabinet doors. One of the first things you notice is the diversity and beauty of the six different shades. These beautiful colors will work in a variety of design styles. The available colors are:
Aquamarine Satin Smooth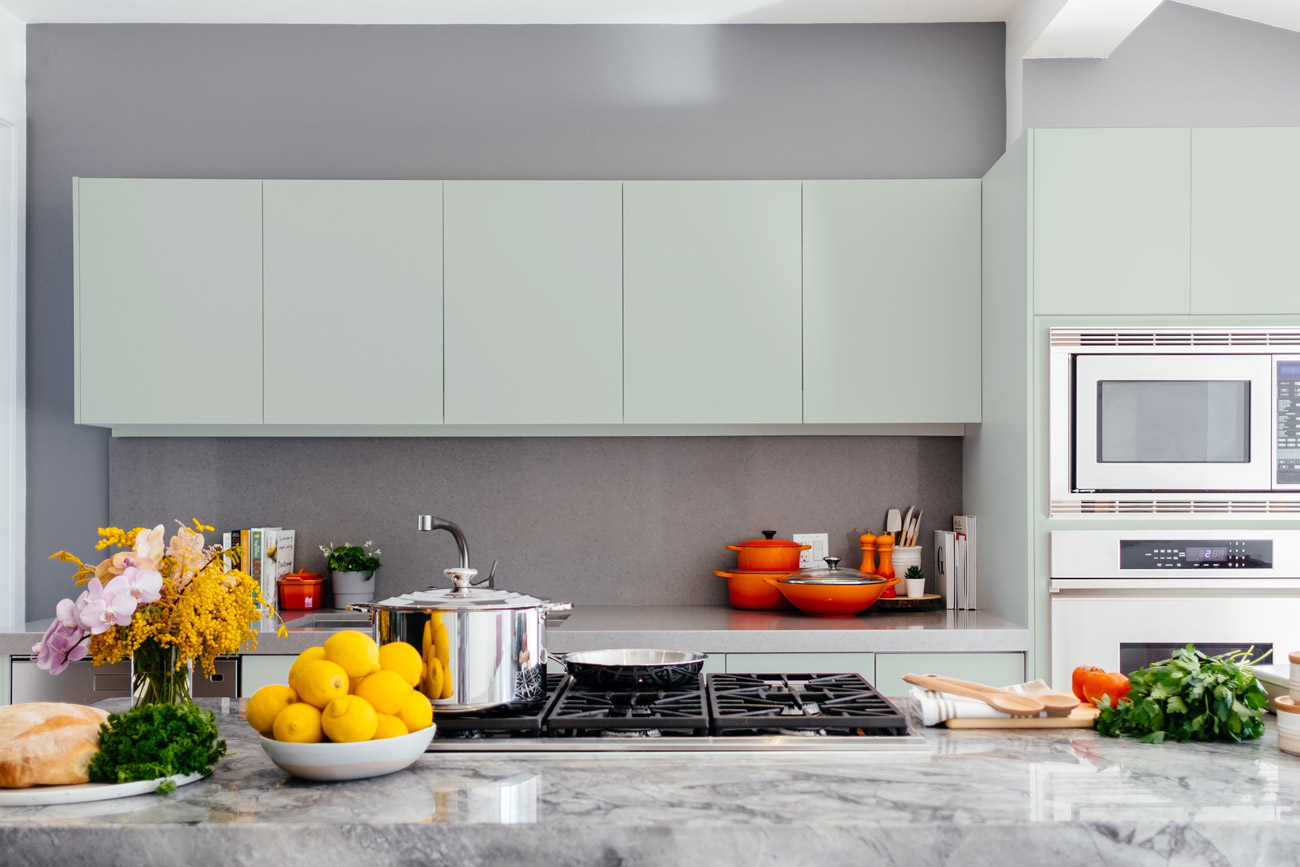 Our Aquamarine Satin Smooth cabinet doors are perfect for someone who wants subtle color for their kitchen design. The light color offers brightness and highlights all of the natural elements in the kitchen, such as produce and flowers. Pairing these cabinet doors with a light countertop and large open windows will help open the space.
Deep Sea Green Satin Smooth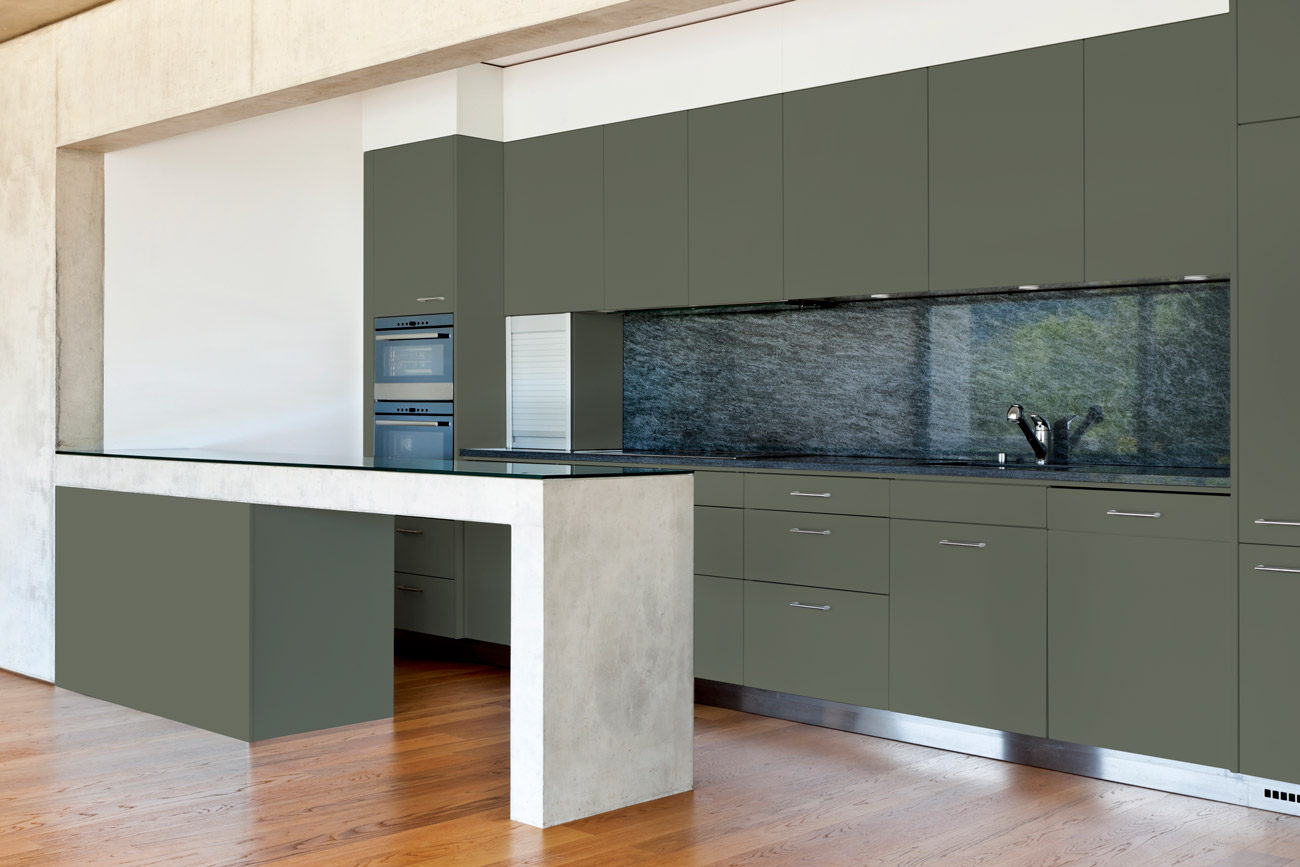 The Deep Sea Green Satin Smooth cabinet doors work well in an open kitchen. When you combine the beautiful green with the marble surfaces it helps to set off the green color. When the dark backsplash and counters are illuminated with the under cabinet light it helps bring the space together.
Mocha Satin Smooth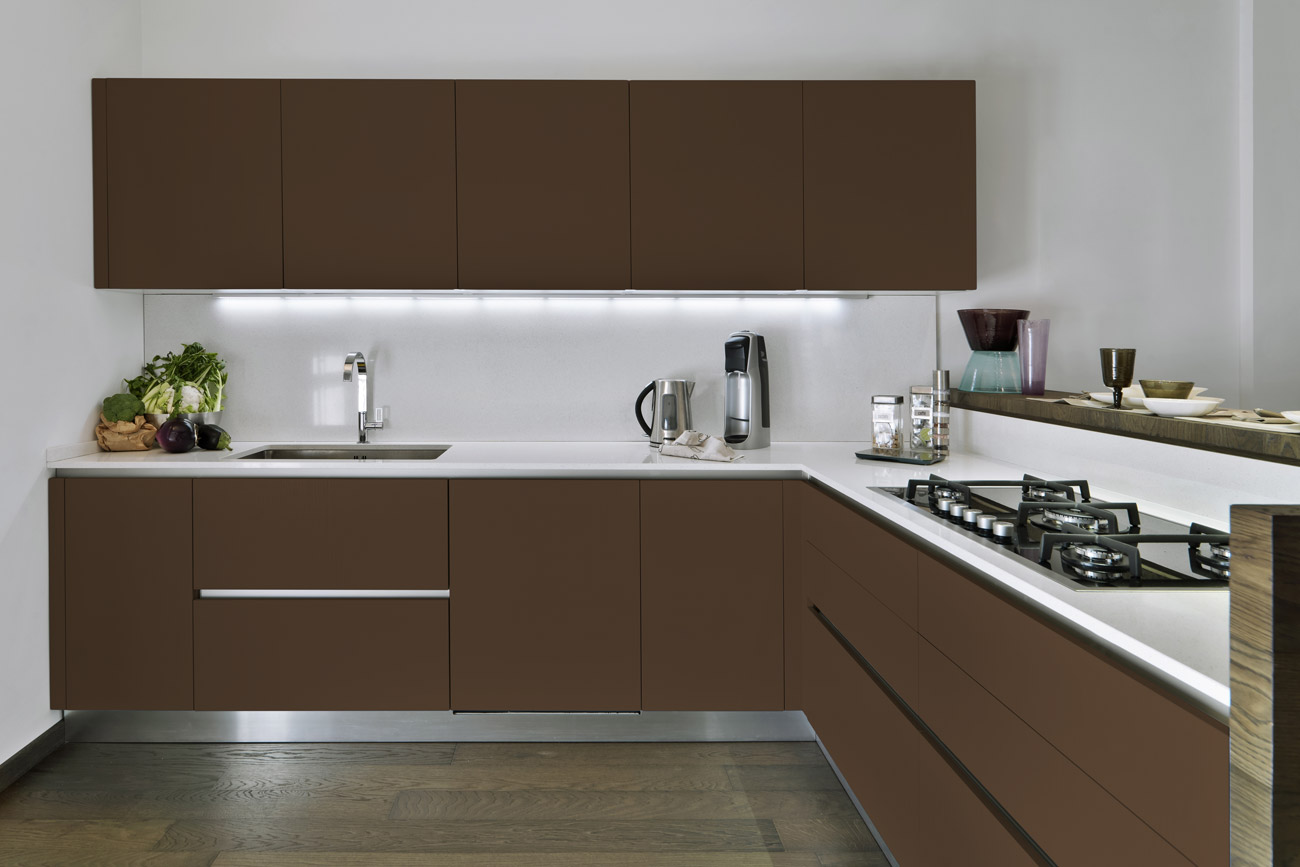 The Mocha Satin Smooth cabinet doors offer a more traditional kitchen design. The brown would work perfectly for kitchens with a rustic or even country feel to them. When paired with modern appliances and stainless steel accents the entire room shines. Take these Mocha Satin cabinet doors in any design direction through accent pieces or swapping the color choices in flooring and countertops.
Pacific Blue Satin Smooth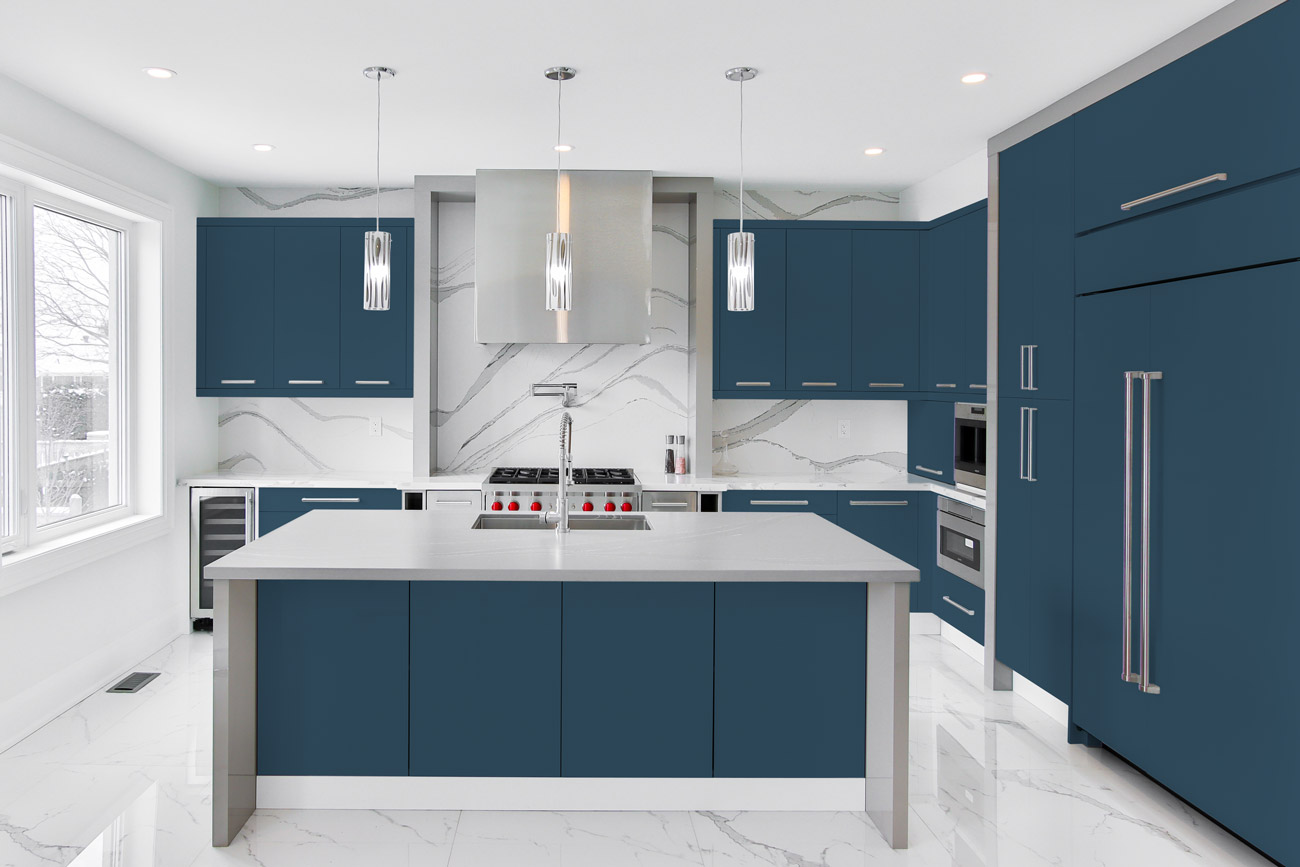 These gorgeous Pacific Blue Satin Smooth cabinet doors truly transform a kitchen. Large open windows, white walls, marble on the floors, and backsplash make for an inviting space. The swirls in the marble are reminiscent of the waves of the ocean, while the other hues mirror crashing waves. Adding pendant lighting and uniform door and drawer pulls helps create a sleek look.
Sangria Satin Smooth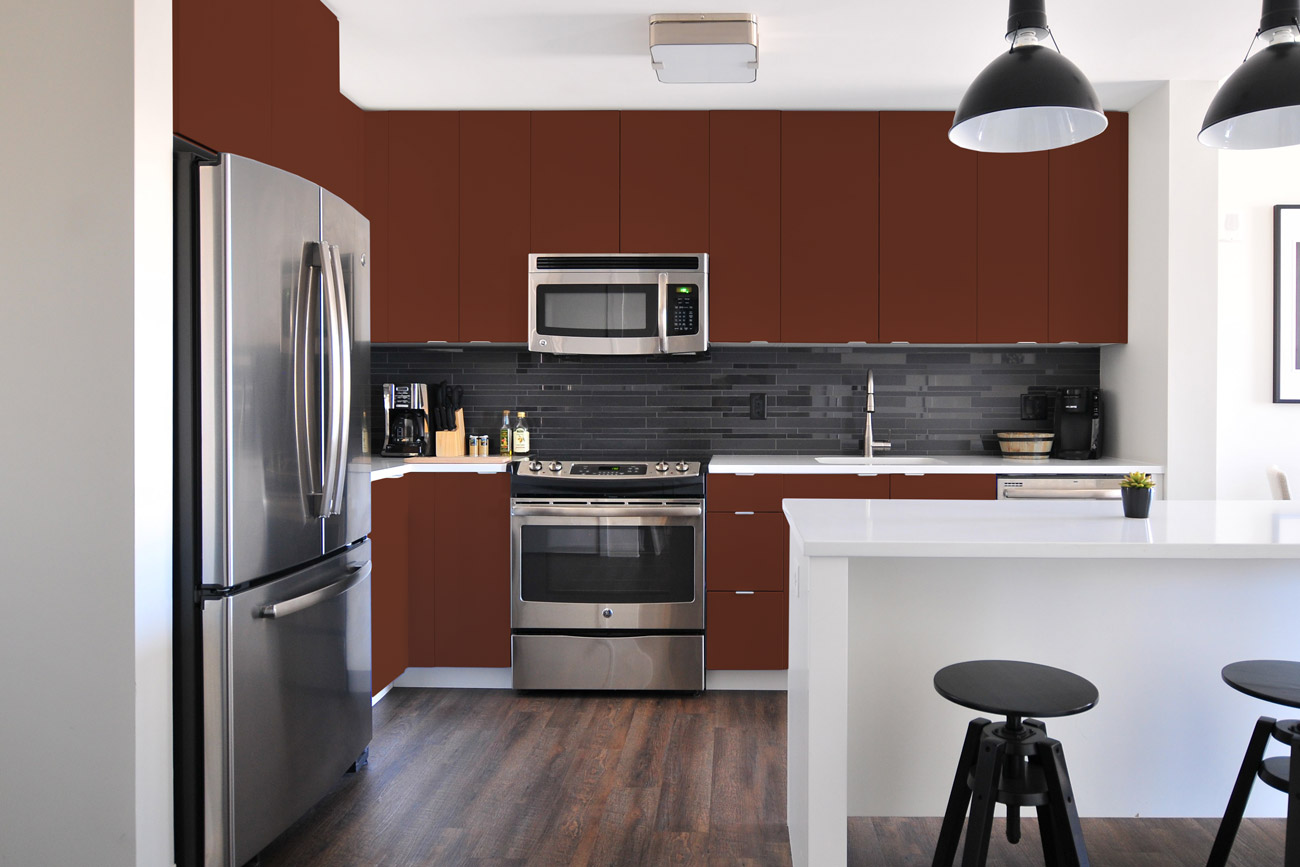 The Sangria Satin Smooth cabinet doors are not for the faint of heart. They offer a dramatic look in your kitchen when paired with darker colors. Notice how the black and grey tiles of the backsplash and other black elements make the space feel cozier. The contrast of the white bar and all of the stainless steel appliances offset the dark colors to brighten the room and add more life to it.
Space Blue Satin Smooth
The Space Blue Satin Smooth cabinet doors are a wondrous hue. When you install stainless still fixtures along with white counters and walls it offers brightness and the sparkle you'd see in the night sky. Switch things up and install a black countertop and backsplash for a darker look while leaving the walls white.
Each of these cabinet doors is made of the highest quality materials. They are not only visually appealing, but they are strong and durable that will last for years of regular use. They are available in the specific sizes needed to suit your design needs. Being aesthetically pleasing isn't the only thing these cabinet doors offer, they are also easy to maintain. Cleaning them requires little more than a non-abrasive detergent or clean water. To finish the cleaning process us a clean cloth to wipe them dry.
Another feature of these cabinet doors is the anti-fingerprint surface. If you have a house full of children or people who have a habit of touching everything, this is a great way to avoid annoying fingerprints. These cabinet doors also have a silky feel to them that is soft to the touch. If you have concerns over dings and scratches because the members of your household are hard on your cabinets never fear. These cabinet doors were created with a special membrane on the surface so micro-scratches can be repaired. These repairs can be made using a heat application.
When you are ready to completely remodel your kitchen or simply want to upgrade do not look any further. This collection of Satin Smooth Finish cabinet doors will give you the features and appearance to create a kitchen masterpiece.